First Homes and the 10% low cost home ownership requirement

Released On 1st Nov 2021
First Homes are a new type of home for affordable home ownership, introduced through Written Ministerial Statement and Planning Practice Guidance May 2021. Essentially First Homes are
Discounted by 30-50% from the open market value
After the discount is applied the initial sale price of a First Home must not exceed £250,000 (or £420,000 in Greater London) - this figure is not index linked
Initial sales of First Homes must contain a legal mechanism to ensure each future sale maintains the discount (as a percentage of current market value)
Purchasers must be first time buyers with a household income not exceeding £80k (£90k in Greater London)
If a property is not sold as a First Home within 6 months provision can be made for it to revert to open market housing and the developer must make an equivalent financial contribution towards affordable housing provision in the area.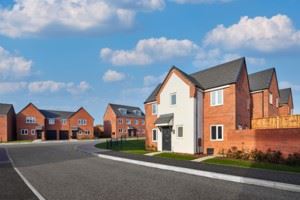 Local Authorities are required to ensure that a minimum of 25% of homes delivered through developer contributions are First Homes - so if plan policy states that 30% of new homes on s106 sites should be affordable housing, then 7.5% of all new homes on these sites must be First homes. There are exceptions as set out in the Ministerial Statement, for specialist housing, self and custom build, build to rent or rural exception sites, for example. Schemes which are 100% affordable housing are not required to include First Homes.
Government intends the scheme to be administered by local authorities working in partnership with developers. The developer will market First Homes and advise potential purchasers of their availability but the local authority will determine which applicants are eligible. Government is currently in the process of producing a suite of proforma paperwork, including model s106, to assist but no new funding to help with the task has been announced.
It is not yet clear whether the local authority can specify which homes on a site are marketed as First Homes. Nor is it clear whether at the end of the 6 month initial marketing period sale must have been completed, mortgage funding secured or a reservation taken in order for it to revert to open market sale.
Most new local plans and neighbourhood plans should take account of the First Homes requirements from 28 June 2021, unless they are at an advanced stage of preparation (set out in PPG para 18). For existing plans, the guidance is less clear but many authorities are considering the publication of an interim policy or planning statement to set out their position.
Three Dragons has been working with a number of clients who wish to consider the impact of First Homes on existing affordable housing provision. Issues that authorities will need to tackle include
The impact on overall scheme viability
The impact on viability for housing associations and whether they will need to reduce future offers for affordable housing generally, especially if there had been previous cross-subsidy from other affordable home ownership products, such as shared ownership, which will no longer be available with First Homes
The effect on shared ownership delivery, both in terms of number of units and percentage sold at the initial sale
What percentage discount should be offered and should the cap be lowered – and would making First Homes more affordable result in fewer affordable homes for rent
Marketability
Administration of the scheme – who determines eligibility
How and whether to deal with First Homes prior to a plan review.
Initial findings indicate that First Homes will need to operate in different ways in different locations. Some authorities are finding that there is a trade-off between making First Homes attractive and affordable to purchasers and being able to offer a full range of affordable homes. For example, in high value areas there may be a limited range of homes that come in under the £250K price cap when a 30% discount is applied but raising the discount to 40% or 50%, to enable say 3-bedroom houses to be First Homes, may impact on scheme viability and thus ability to provide other forms of affordable housing. In low value areas, not only do authorities need to guard against being offered large houses that don't meet need (such as 4-bed detached) as First Homes but they may also find that the low value of a full purchase makes First homes less attractive. Early advice on affordability and the potential market for First Homes is essential to enable local authorities to make informed decisions.
10% Low Cost Home Ownership Properties
In addition to PPG on First Homes paragraph 65 of NPPF sets out that, on major development, at least 10% of the total number of homes should be available for affordable home ownership. This requirement was introduced in 2016 and PPG makes clear that First Homes can make up or contribute to the 10% 1. In the 30% example quoted above 7.5% of all new homes would be First Homes (25% of 30%) and 2.5% would be some other form of affordable low cost home ownership (making 10% in total). Affordable rented provision would therefore be 20% of all new housing provision within a s106 scheme and the ratio of affordable home ownership to affordable rented properties would be 33:67. Where there is evidenced need for a higher proportion of low cost home ownership local authorities can set a higher affordable home ownership target, subject to the usual tests of viability.
Local authorities whose Strategic Housing Market Assessment or Housing and Economic Needs Assessment has not identified any need for affordable low cost home ownership have experienced some difficulty in working out how to apply this paragraph of the NPPF. However emerging precedent at Local Plan Examination indicates that where a different tenure split with a lower proportion of affordable home ownership properties can be justified through a Housing Needs Study then this is consistent with national policy and the 10% low cost home ownership target need not apply. See for instance the Inspector's Report at the Doncaster Local Plan Enquiry (para 177) 2 where an affordable housing target of 75% of the affordable homes being for rent and 25% for low cost home ownership was found sound.
Please contact Laura Easton or Kathleen Dunmore at Three Dragons if you would like more information about First Homes
kathleen.dunmore@three-dragons.co.uk
laura.easton@three-dragons.co.uk
1 PPG Paragraph: 023 Reference ID: 70-023-20210524