Belfast draft Plan Strategy Viability Assessment

Released On 2nd Nov 2020
Three Dragons worked with Ulster University to undertake a viability study for the Belfast District, on behalf of Belfast City council. This work assessed the impacts of the Belfast draft Plan Strategy (dPS) policies on development and will be used to inform the Council's approach to viability testing in future Supplementary Planning Guidance.
There is no specific guidance in Northern Ireland that sets out how viability testing on an area-wide basis should be undertaken and the assessment therefore followed the established practice of assessing the residual value for different site typologies.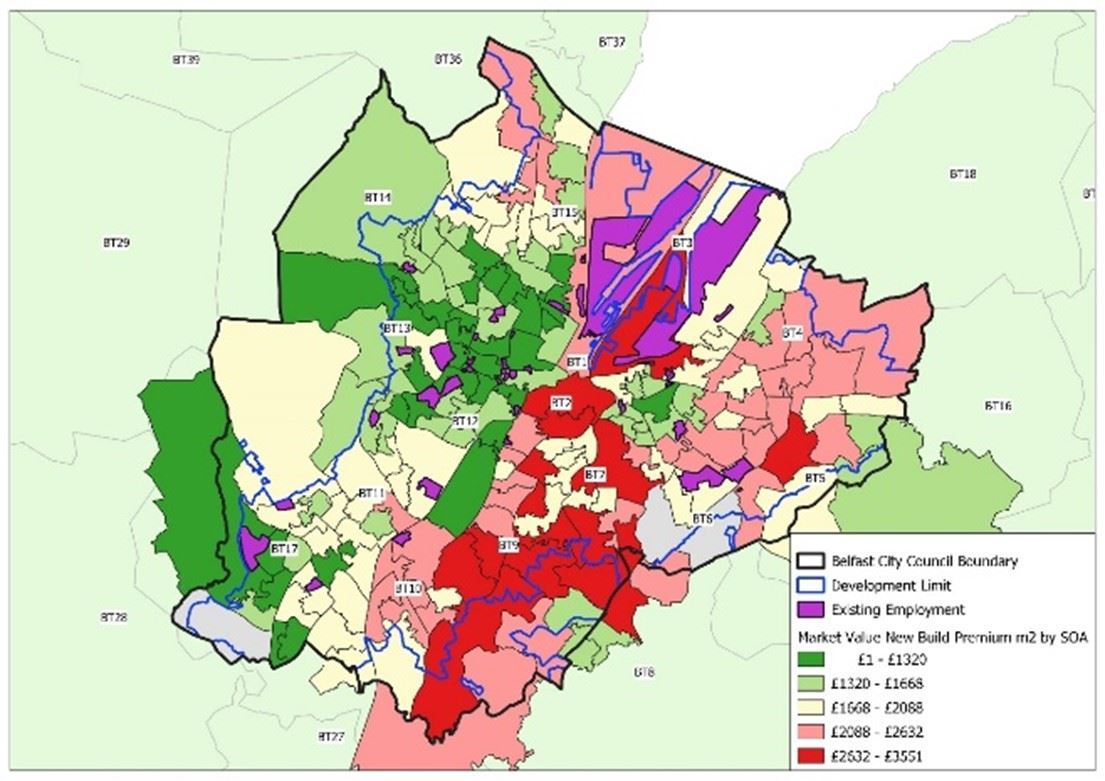 The assessment focused on residential development typologies (including build to rent and specialist accommodation for older persons) but with some non-residential development in mixed use case studies. The typologies included city centre flatted development as well as lower density case studies, and the viability testing included affordable housing, open space and accessibility policies.
The research undertaken for this study was wide-ranging and included use of a large number of data sources (some unpublished), extensive consultation with officers from the City Council and the Department for Communities and the Northern Ireland Housing Executive and consultations with other government departments, including the Department of Finance. A key part of the study was the research into house prices and value areas undertaken by Ulster University. The development industry was consulted through a series of workshops which 29 organisations attended, some of whom provided additional information direct to the study team.